This is my first experience doing bridal makeup. Thanks a lot to Lin for trusting me on her most important day *wink* -- here I would like to thank my beloved makeup sifoos,
Sis Eva
and
Bro Lee
, for their precious and neverending tips & tricks all the time.. Sharing is caring kan kan?? :þ Mmmuuahhss to both of u..
Before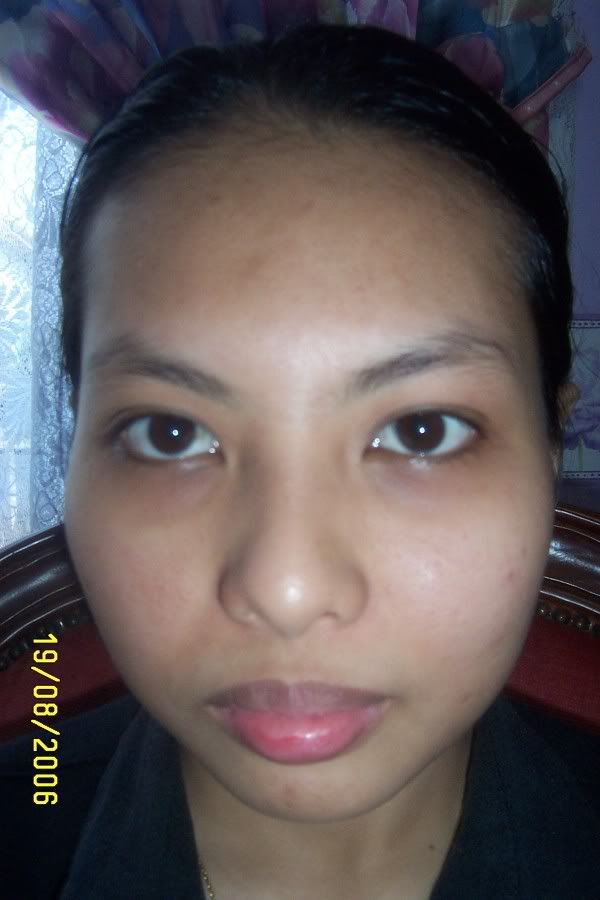 After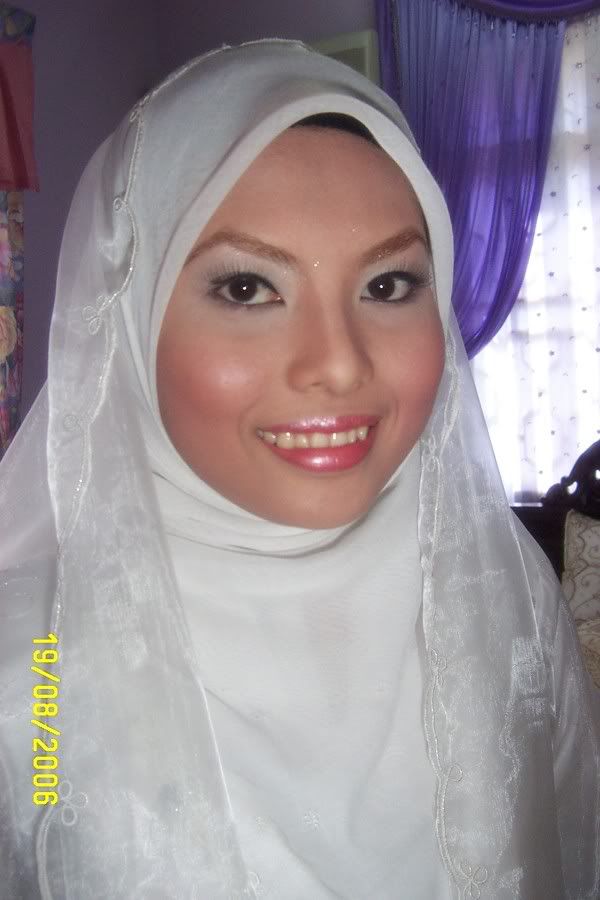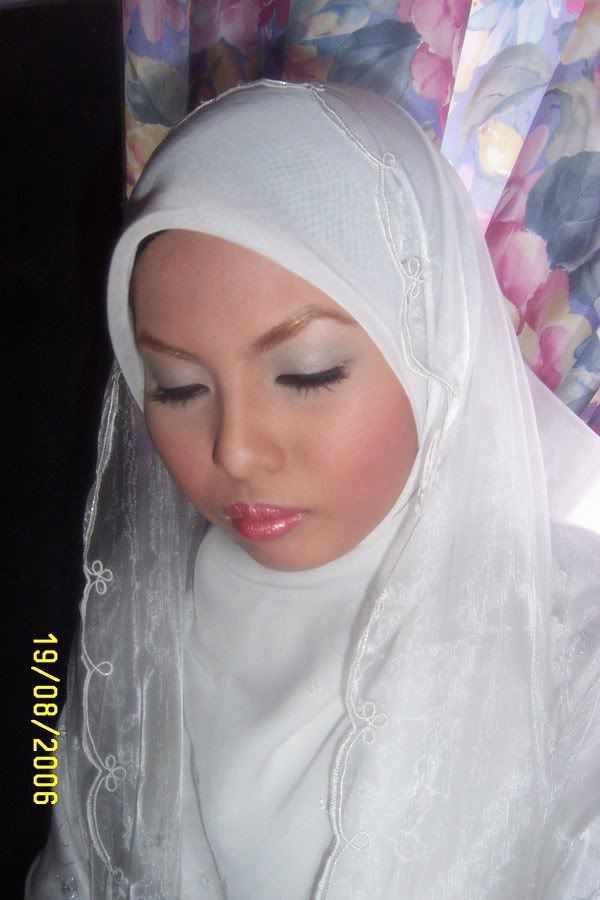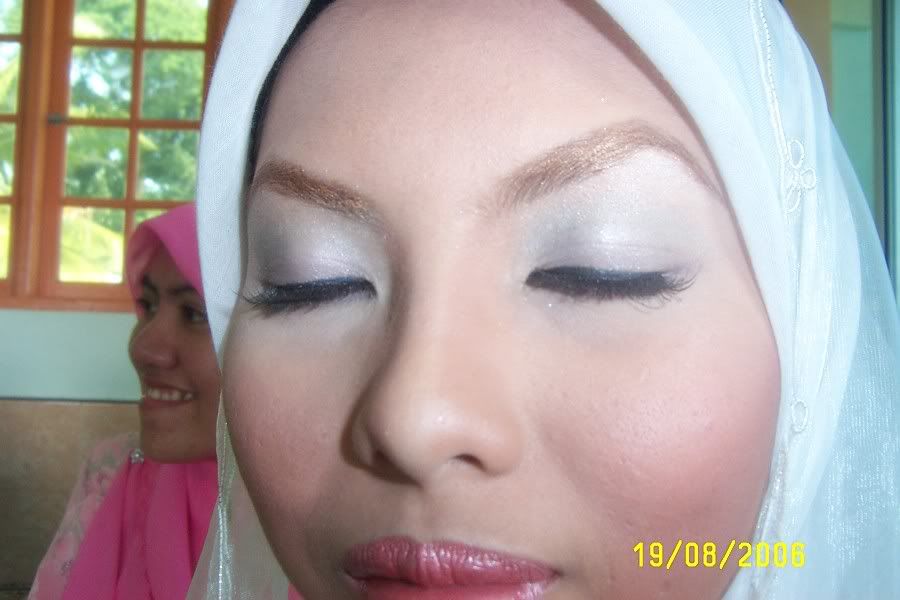 Thank you very much to all my models and Siti. Fiza's makeup is done by Siti - unfortunately I'm in hurry (have to go back early) and don't have a chance to 'touch-up' Fiza's eyebrow, put the fake eyelashes and wear tudung like Bienda! So her face is 'unfinish' yet still beautiful and 'ranggi'!

Thanks to my beloved and only one sister for being so patient - being my model in 'decorating' her face! I wanted to put makeup on her since a few months back but now only I had a chance.
She is beautiful but quite pale in the 'before' picture, but looks so lovely and very different in the 'after'!
Before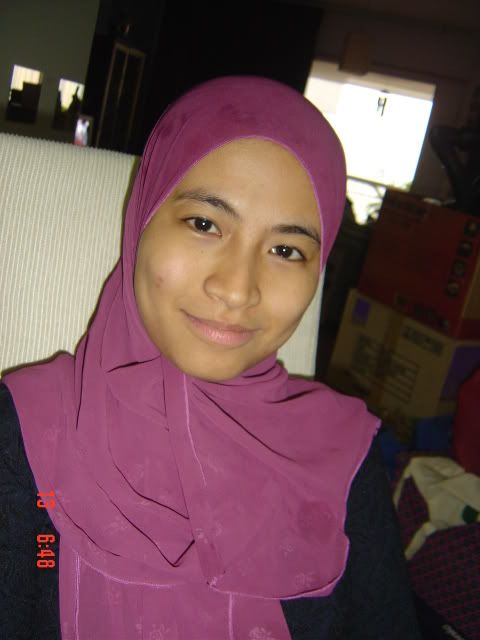 After
I don't know why she looks so chubby in these pictures, hehe
I love these poses!! She's so beautiful!!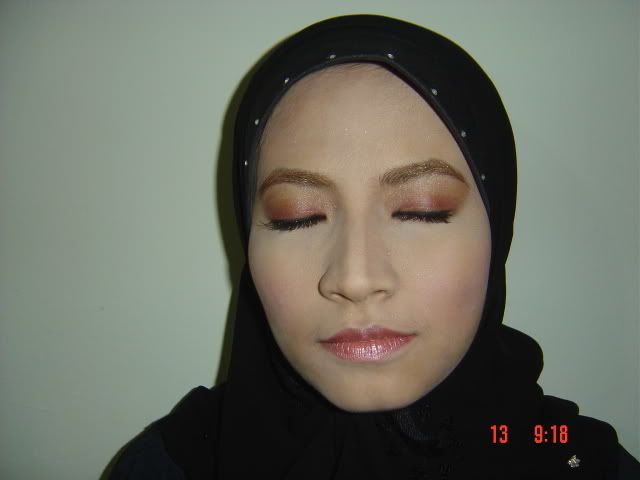 ATTENTION!!
Free makeover session!
- no hidden makeup charges
- not meant for any special event (just be my model)
- female only

Anyone interested please contact me:

013-3856588

Thank you very much...
-

MakeUpAddict

-